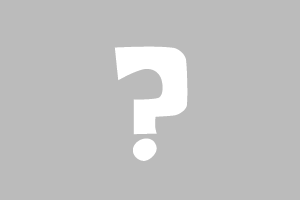 Next is an advanced smart transportation system based on swarms of modular self-driving vehicles, designed in Italy. Each module can join and detach with other modules on standard city roads. When joined, they create an open, bus-like area among modules, allowing passengers to stand and walk from one module to another.
NEXT future transportation modules - more than platooing cars or road trains, next modules when joined work as a single unit, so you can walk inside like a huge bus - all pictures: http://www.next-future-mobility.com/
next versus Smart fortwo - a single next module is as long as a Smart fortwo, about 2.7 meters, but instead of two it fits 6 people sitting and 4 standing
next and Starbucks - for a coffee call a Starbucks module from the next App. It will reach and join your module an the go - Enjoy your Frappuccino in motion
next battery swap in motion
next for expo 2015 milan
Next joined modules interior view - when multiple customs modules are joined you can walk among them
The modules can drive autonomously on regular roads, join themselves and detach even when in motion, and that when joined, the doors between modules fold, creating a walkable open space among modules. These key features are the reason why this project is radically different and not comparable to other projects such as: folding cars (Hiriko and similar), Rinspeed Micromax and any other modular roadtrain system based on new railways, dedicated infrastructures or on the locomotive followers paradigm.
The Next journey
Wherever you are, just use next App to call a module thatwill come to you and bring you to your selected destination.
The smart routing system of Next will autonomously drive the vehicles and join together modules, in order to redistribute passengers and optimize occupancy rate, cutting energy consumption and traffic footprint.
During the trip you can call for service modules (bar, shop, toilet, restaurants etc.), which directly reach and join the module you are in, while in motion, without any stops.
Advantages
First of all, Next saves a lot of space, even compared with small, single-users pods. 6 seats + 4 people standing, in just 8,8 feet (2.7 meters) of length or in 6,2 feet (1.9 meters) when joined
Here in detail, the Stakeholders Analysis, with and without Next. You can see how almost every single transportation stakeholder could gain considerable benefits from the introduction of Next mobility .
Next's release time frame will be around 2020, so its directcompetitors will be self-driving taxi pods, carpooling systems and autonomous electric busses.
The analysis clearly shows that Next wins this occupancy and quality comparison even against its future stronger competitors.
This means a huge market share opportunity, considering all the users that will shift to Next. 
Analysis
Electric and self-driving cars will disrupt the transportation market, generating a complex scenario of new opportunities, new needs and issues to be resolved. Next will be the Answer!
Based on the previous flowchart, you can get a clear idea about the evolution of demand in the transportation market.
You can clearly see that, thanks to cheap and safe transportation, user demand will shift to a brand new trend, the "Life in Motion" trend.
Scenarios
Next will be usable as a versatile personal car, or its stock can be bought by a public transportationcompany to optimize it, or by companies to put theirbusiness in motion.
This will create a dynamic, physical internet of mobility.
A Next mobility unified Ecosystem.
Next is a 'swarm vehicle', that greatly outperforms conventional transportation when used in conjunction with other modules. Its strength lies in its considerably greater room for optimization compared to conventional cars. A swarm of Next modules improves traffic fluidity, commute time, running costs and pollution prevention by optimizing each module occupancy rate, while being backed by solid design choices.
Source