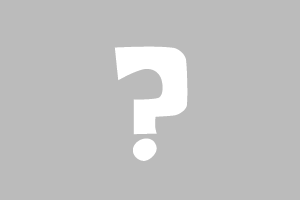 If you walk down the streets of downtown Yokohama, chances are high that one of these funky-looking vehicles will zip past you. Essentially an all-electric quadricycle, Nissan's New Mobility Concept (NMC) is awaiting commercial launch because Japanese authorities are undecided on which category to slot this vehicle in.
I'm equally confused as the Japanese regulators on what to call this car. It has two seats in tandem but it's not a bike. It has four wheels but it doesn't fit in the car category either. You can call it a 'heavy quadricycle' or an 'ultracompact car', however, what is important is not to find a category for this vehicle, but to encourage such concepts at a time when air pollution and traffic congestion have reached alarming levels. 
Nissan is a big name in the electric car market, with the Leaf being one of the most popular electric cars in the world today. New Mobility Concept (NMC) is the carmaker's attempt to discover new ways in which electric vehicles can be designed to meet driving needs in the future.
The New Mobility Concept is basically a rebadged Renault Twizy and the design hasn't evolved much. With four wheels at each corner and scissor doors that open upwards, the Nissan Mobility Concept's quirky design helps it stand out in the crowd.  
The dashboard layout is very simple and dominated by a digital speedometer and battery indicator. There are two buttons - one for Drive and one for Reverse. Pushing them together gives you neutral. The ergonomically designed front seat is very comfortable and theopen-air design of the vehicle means the driver never gets a cramped feeling. The driver seat slides forward to make rear seat access easier, but it's quite a squeeze to fit an adult in the back seat.
With a turning radius of just 3.4 meters, it's a breeze to drive and park this vehicle. The scissor doors, together with the compact dimensions, means you can park the vehicle almost anywhere. However, it doesn't get power steering and parking can take some muscle.
The major disadvantage is the absence of windows and the cabin is exposed to the outside elements. Although the windscreen protects the driver from direct rain and wind, in rough weather the experience is not going to be much different from a bike ride.
The vehicle runs on 100% electric power. The electric motor has a maximum output of 15kW (20bhp). The figure might not sound like much, but at 470kg, the NMC is a light vehicle and is quick around town. The battery can be completely recharged in 4 hours and the maximum range is 100 kilometres. That makes it strictly a city car and top speed is limited to 80kmph, too.
The car is as practical as a scooter but comes with added safety. Built around a lightweight steel frame wrapped with plastic panels, the New Mobility Concept has proper crumple zones. Driver gets a four-point seatbelt and even an SRS airbag.
We are not sure whether Nissan will launch the New Mobility Concept in India or it can handle Indian road conditions. But, it's high time the government introduced attractive incentives for electric cars and promoted innovative mobility concepts like the Nissan NMC in India.
Read More
It's Chevy versus Tesla and it's on!
UK is testing roads that charge electric cars as they drive
LUTZ Pathfinder (autonomous pods)
This tiny car can change shape, drive sideways
Cars May Soon Understand More of What You Say
Source
https://in.news.yahoo.com/blogs/fullthrottle/nissan-s-new-mobility-concept-could-change-the-way-you-commute-132618468.html