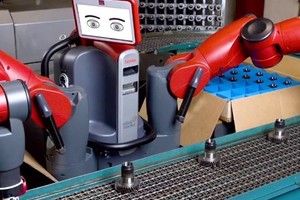 Automotive manufacturers have been experimenting with 3D printing for some time now. Some manufacturers see the technology as a way to customize vehicles, while others are building 3D printed car bodies. It certainly seems as though additive manufacturing (AM) could be the next big thing in car manufacturing.
In the case of James Beswick, from Bracknell, UK, the lure of AM is its ability to turn big ideas into small parts. Beswick is a remote control (RC) car enthusiast with aspirations of building a vehicle that can break the world record for speed. Rather than relying on off-the-shelf parts or traditional manufacturing methods, Beswick has embraced 3D printing as the technology that will help him to the finish line.
To assist him in his chase, Beswick selected the Ultimaker2 Extended AM system. With a larger than average build envelope at 223 x 223 x 305 mm (8.78 x 8.78 x 12 in.), the Ultimaker2 Extended allowed him to build the body of the car using fewer parts. Fewer parts means fewer seams, which can cause drag once truly fast RC cars get up to speed.
Beswick has also discovered the benefits of design flexibility and rapid prototyping offered by AM. Not only can he design parts that would be either expensive or impossible to manufacture through traditional means, he is able to quickly create new iterations of parts.
"For me the only hard part of the process is the waiting. I don't always get the parts perfect first time but with the nature of 3D printing it's so simple to go back to the design and make slight changes, then try again. The process is as simple as: Imagine, Design, Print, Enjoy!"
Along with the body, Beswick has designed and printed his own rear wing, servo holders, controller mounts, battery and cable clamps. He was even able to design and build custom shock absorbers for the electronics required to run the vehicle.
The current world record for a RC car is 202 mph, and Beswick is determined to beat that speed. Below you'll find a video about Beswick's work with RC cars, followed by a video from the current record-holder, who used CD-adapco's STAR-CCM+ software to design his car.
Source
http://www.rapidreadytech.com/2015/10/rc-car-enthusiast-aims-for-world-record-with-3d-printing/