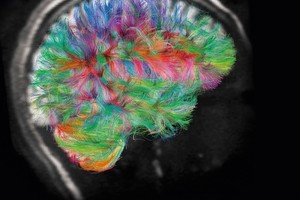 With the new X-ray scanner Multitom Rax, it's no longer either/or. Multitom Rax uniquely combines patient care and productivity, bringing them to a whole new level. Its Robotic Advanced X-ray technology (RAX) delivers a combination of high asset utilization, new clinical insights including natural Real 3D, and less patient positioning and transfers.
All in one room. It's the world's first Twin Robotic X-ray scanner.
Features & Benefits
Multitom Rax offers your radiology department excellent patient care as well as high productivity.Itsrange of application is so comprehensive that we had to create a new category: Twin Robotic X-ray.
Perform a multitude of X-rays – in just one room
Improve asset utilization and save on room costs with Multitom Rax – by integrating multiple X-ray capabilities in one room.
Multi-modality – radiography, 3D tomography, fluoroscopy, angiography …
Multi-clinical – from trauma, orthopedic, intervention, pain management, and more
Multi-dimensional – static, dynamic, and natural Real 3D
Multi-patient – pediatric, geriatric, bariatric, immobile, trauma patients – almost every patient you can think of
See reality with Real 3D – for the first time
See the unseen in Real 3D with Multitom Rax – the first X-ray scanner that allows exams and diagnoses under natural weight-bearing, opening up new clinical possibilities.
First time realistic 3D images under natural weight-bearing, in lying, stitting and standing conditions
Low-dose protocols
Comfortable patient positioning with open design
Let the robots move – not your patients
Prevent your patient from pain and risks – by letting the scanner revolve around your patient and utilizing its open, patient-centered design.
Less patient risks and pain due to fewer patient transfers and repositioning
Full patient focus and access, e.g. for interventions
Excellent image quality at low dose
Better care for pediatric, geriatric, bariatric, immobile and trauma patients
Define standards easily – and multiply your productivity
Achieve higher productivity and reduce costs – through flexible room utilization, standardized workflows, and reproducible results.
Simplify hospital pathways, use fewer rooms and increase utilization
Standardize results for constant outcomes with robotic precision – consistent usability and image impression
Streamline cost with MAX functionalities, high scanner reliability and preventive service
Be future-proof – with Twin Robotic X-ray
Make your investment future-proof. Defining the category of Twin Robotic X-ray, Multitom Rax is designed to be flexibly adapted to changing requirements – including future applications.
Adapt easily and be prepared for changes in patient mix and healthcare regulations
Stay ahead with unique innovative functionalities
Be future-proof with an investment in the newest X-ray technology from the world market leader in healthcare imaging
Clinical Use
Multitom Rax offers the widest range of applications in just one room. Each of them at expert level – without compromising clinical functionality. It's a Multi-Expert scanner.
Fully utilize your Multitom Rax room to perform a wide range of exams – and explore your own possibilities for leveraging its multiple capabilities.
Source
http://www.healthcare.siemens.com/robotic-x-ray/twin-robotic-x-ray/multitom-rax/technical-specifications