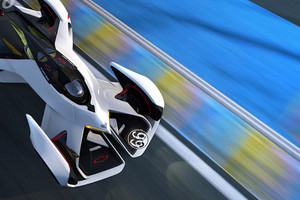 Navya Arma "An electric, intelligent and autonomous shuttle at the service of mobility"
Launched in October 2015, the NAVYA ARMA is a 100 % electric and autonomous transport vehicle. This innovating and intelligent driverless shuttle can transport up to 15 passengers and safely drive up to 45 km/h, mostly on private sites.
Entrusted to the best French specialists, its design is the fruit of ten years of research and expertise which allows it to achieve the highest level of autonomy possible: Level 5, making the NAVYA ARMA the first entirely autonomous series vehicle.
The NAVYA ARMA calls upon state of the art technologies, developed to ensure safety, comfort and performance.
Performance
Autonomous and flexible, the NAVYA ARMA does not require any driver or specific infrastructure. Intelligent and reliable, it can adapt to any situation by avoiding the static and dynamic obstacles. Environmentally friendly as it uses electrical energy, its batteries can be recharged by induction and last up to 24h.
Security
The security constitutes a priority for the engineers of the NAVYA ARMA. The shuttle is equipped with state-of-the-art sensors that allows it to localize itself in the environment, detect obstacles on the road as well as traffic signs. It is also able to communicate with the outside (pedestrians, drivers…) through the use of signaling lights and screens.
Design and Comfort
The modern and symmetrical design of the NAVYA ARMA is in adequacy with its adaptive capability and the comfort of its movement.
Its interior layout was thought and conceived for the comfort of passengers, with which it communicates via display on touch panels as well as video and vocal information.
The closed and glazed frame of the vehicle ensures the safety of the passengers along with a 360° view of the outside.
Source