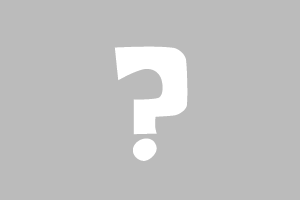 Toyota's Harmonious Mobility Network, or Ha:mo, is a "community network for optimal use of cars and other personal vehicles in combination with" buses, trams, trains or any other means of public Transportation. It aims to offer users an alternative of moving around small distances in town, distances they would have had to either hail a cab for or just walk.
Ha:mo as a whole includes the way the different transportation systems interact, but another component called Ha:mo RIDE which uses small two-seater EVs to meet your low distance mobility needs. Projects like this are a positive development as in their ideal form they could relieve traffic congestion and help clean up big cities around the world.
Ha:mo - Toyota Electrifies French City with the World's Largest Fleet of i-Road EVs
Toyota and the City of Grenoble have launched a new car-sharing service called "Cité lib by Ha:mo" in the French city located in the foothills of the Alps. With the support of three other partners, the metropolitan area Grenoble-Alpes Metropole, EDF and its affiliate Sodetrel and Cité lib, Toyota has inaugurated what it calls an innovative car-sharing Service.
Using the ultra-compact three-wheeled-i-Road and four-wheeled COMS electric vehicles, Cité lib by Ha:mo aims to complement Grenoble's public transport network with a solution for short-trips, including one-way trips, that can be planned as part of overall city journeys.

That's because the fleet of 35 i-Road and 35 COMS vehicles and the charging stations are seamlessly connected to the IT infrastructure of Grenoble's transport network, offering both route planning and online/mobile app reservations. Users can pick up one of the 70 vehicles and drop it off at any station near their destination without having to return it to the original pickup point, being charged only for the ride. Another advantage of the service is that it eliminates the need to look for a parking place.

Besides the 70 vehicles, Toyota's contribution to the project includes the car-sharing management system called Ha:mo (for Harmonious Mobility), which it has been piloting its home town of Toyota City in Japan. The "Cité lib by Ha:mo" service can be used by any person 18 years or older with a valid drivers' licence, with users being required to subscribe to Cité lib online or by appointment at one of the three multi-modal transport offices in Grenoble.


The service features a total of 27 charging stations close to tram, bus or train stops, with each station having at least four spots for i-Roads and COMs. "Cité lib by Ha:mo" will open to the public on October 1 2014 for a three-year period.
Toyota Confirms Tilting i-Road EV Three-Wheeler for Limited Production
One of the most enticing green appearances at the Geneva motor show was the Toyota-i-Road EV. It's a tilting three-wheeler, with a tandem seating position like that of the Renault Twizy, a range of around 31 miles / 50 km on a single charge (at a constant speed of 19 mph /30 km/h), and promises to keep the user dry while occupying a footprint similar to that of a large scooter.
The manufacturer has just announced that the i-Road will be going into production, though it will only be destined for the Japanese market, and even there, regular consumers won't have direct access to it, as it is mainly being built to become part of a growing vehicle sharing network called Ha:Mo. Its creators call it an "optimized urban transport system," and it's currently in its trials phase, in Toyota City.
The plan is to have a 100-strong fleet of sharing vehicles by the middle of October, some of which will be i-Roads that will go great against the backdrop of modern and typically busy Japanese city streets, while the tilting mechanics mean you should be able to Keep up ist Speed through Corners, even if the tires don't look like they provide too much in the way of lateral grip. The Twizy pulls off the same trick without having to tilt, though it has the benefit of having one wheel extra.
Read More
Understanding The Future Of Mobility
Nissan's New Mobility Concept could change the way you commute
Three wheeler Lindo takes the popular rickshaw to an electrically sustainable stage
Hop aboard China's first self-driving bus 
Source
http://www.carscoops.com/2015/10/toyota-details-hamo-mobility-program.html